After breaking ground (and wind) in the iTunes app store by reaching the #1 position in the world (and hanging onto it for 22 days) just about five years ago, the creators of the infamous iFart Mobile app are celebrating iFart's continued success with a new song aptly titled "Fart". A parody of Katy Perry's smash hit, "Roar", iFart's hilarious song celebrates the five year anniversary of the explosive app that shook the world and left a skid mark in history.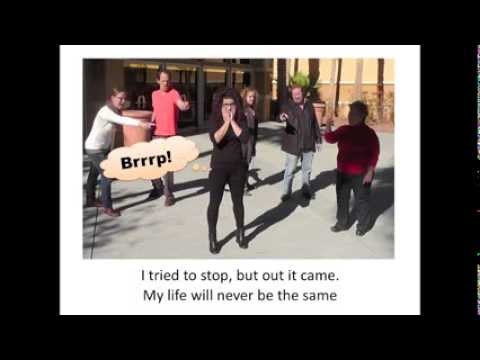 With original lyrics by iFart creator Joel Comm, music track by Dustin Aßmuteit, vocals by the previously undiscovered Angel Butts and produced by Christopher Troy of Trahan Music, Fart is reminiscent of the classics previously recorded by Weird Al Yankovic and others in the parody genre.
Just as Roar tells the story of a woman who has been pushed down and has found her voice, Fart tells the story of a woman who was embarrassed to fart in public and has found the freedom to let 'er rip!
"Even five years after becoming headlines around the world, iFart continues to be purchased from the iTunes app store daily." said Comm. He continued, "It's a pop-culture phenomenon where even celebrities such as George Clooney, Lance Armstrong, Bill Maher, Jon Stewart, Kathie Lee Gifford and David Duchovney have experienced and delighted in the humor of this best-selling novelty app. What better way to celebrate iFart's hang-time than through song?"
Fart is available for purchase in iTunes and the original iFart Mobile app is available for purchase in the iTunes Appstore. The official iFart Mobile page is at http://www.ifartmobile.com
Comments
comments