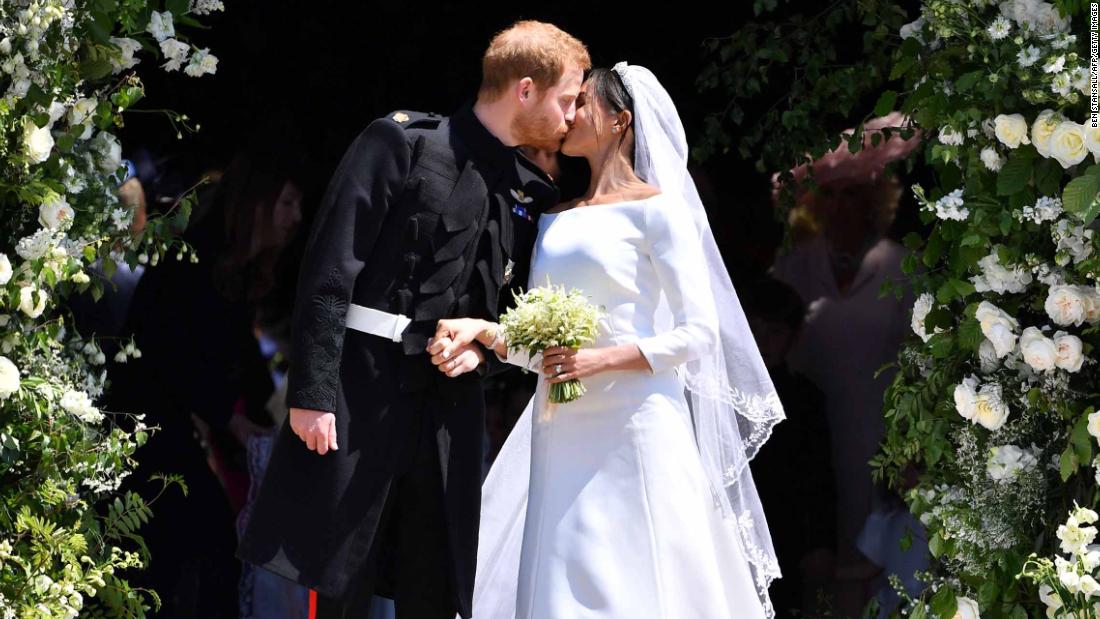 (CNN)For Harry and Meghan, it was the morning after the night before. For the rest of Britain, it was a day to reflect on an electrifying wedding that's being hailed as a transformative moment for the British monarchy.
It is a quote that says much about the newest member of the royal family, whose decision to walk unaccompanied partway down the aisle of St. George's Chapel at Windsor Castle set the tone for an unconventional royal wedding.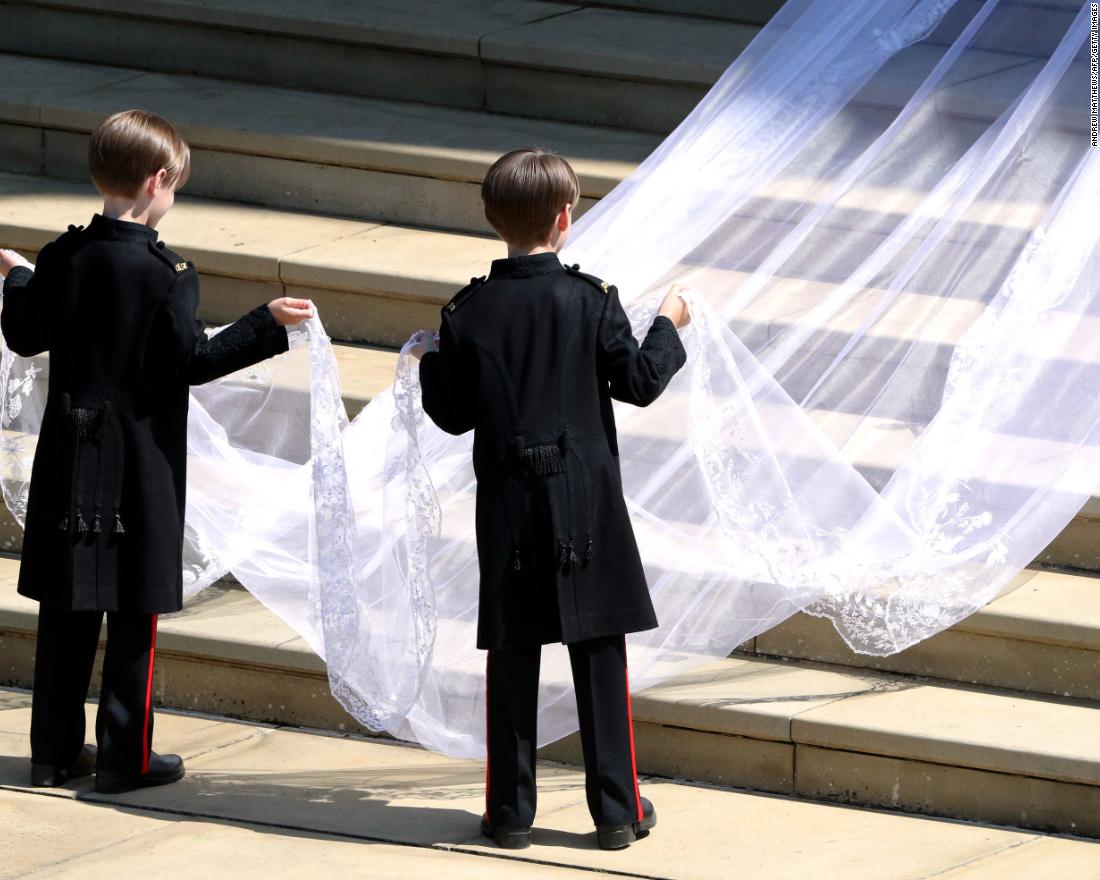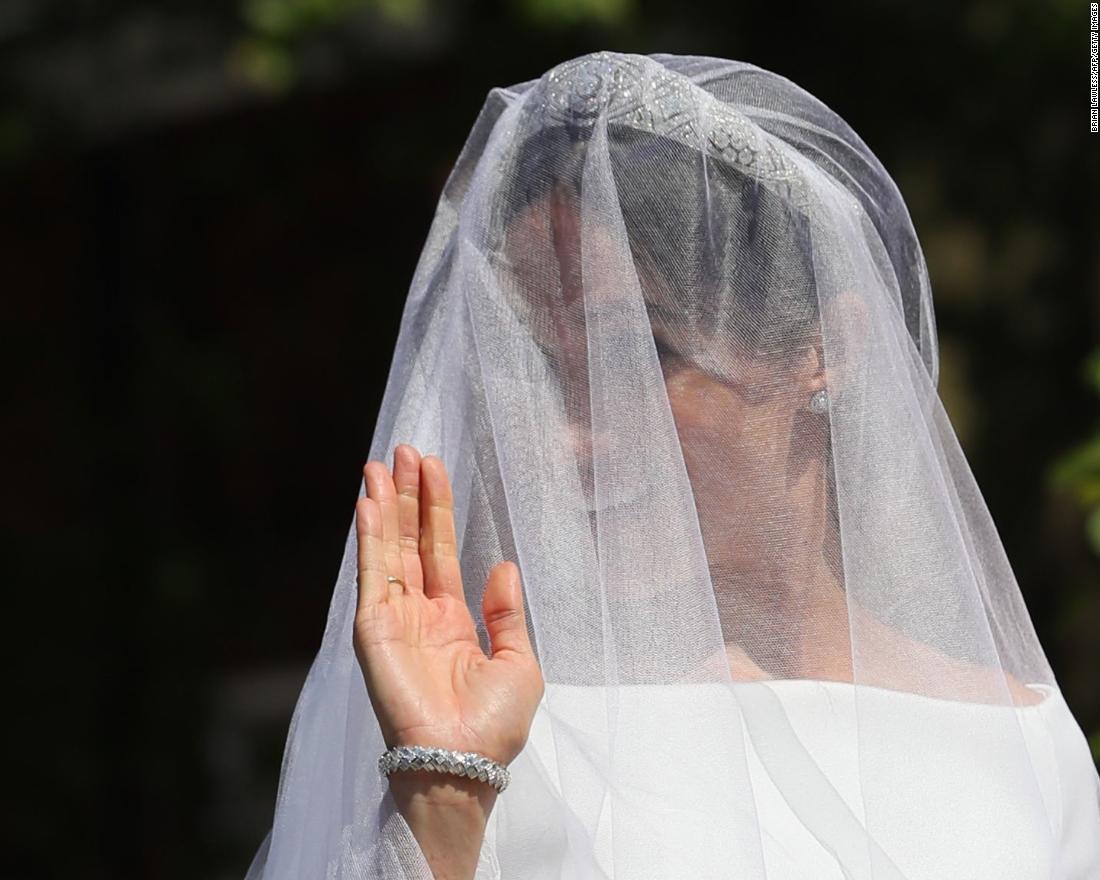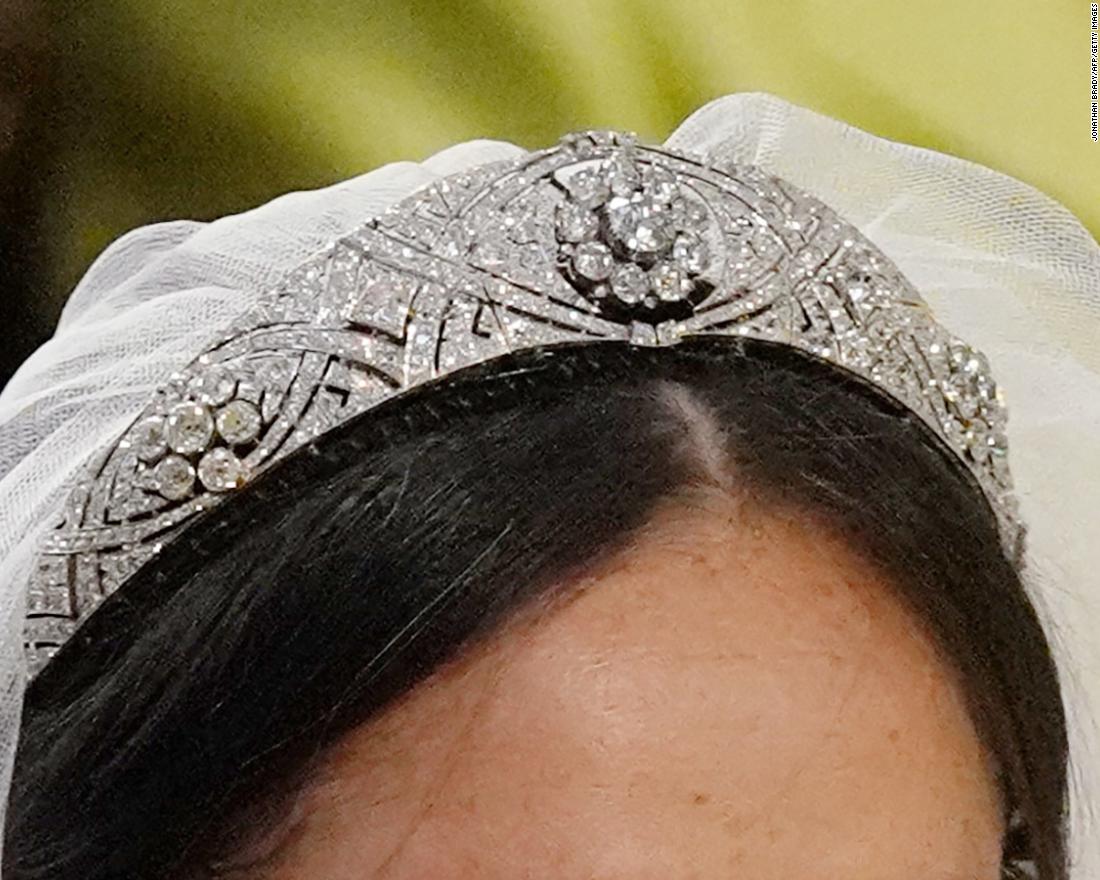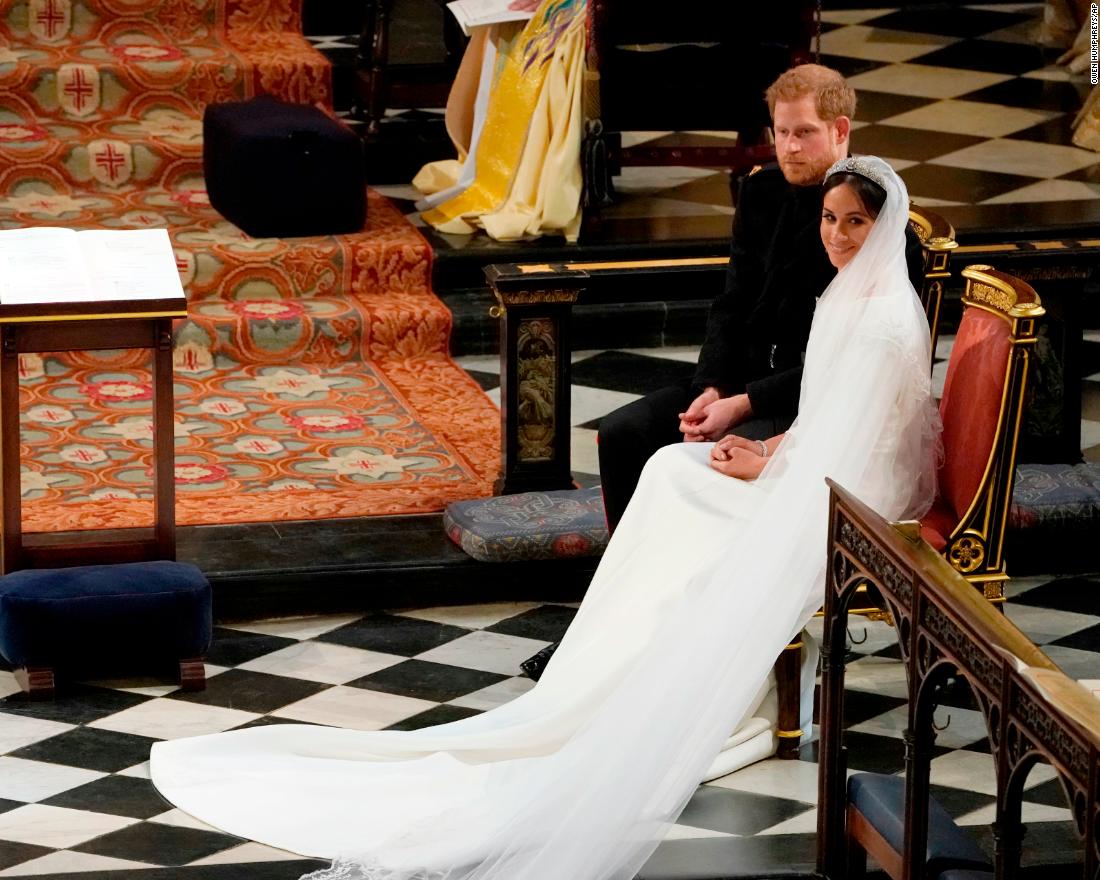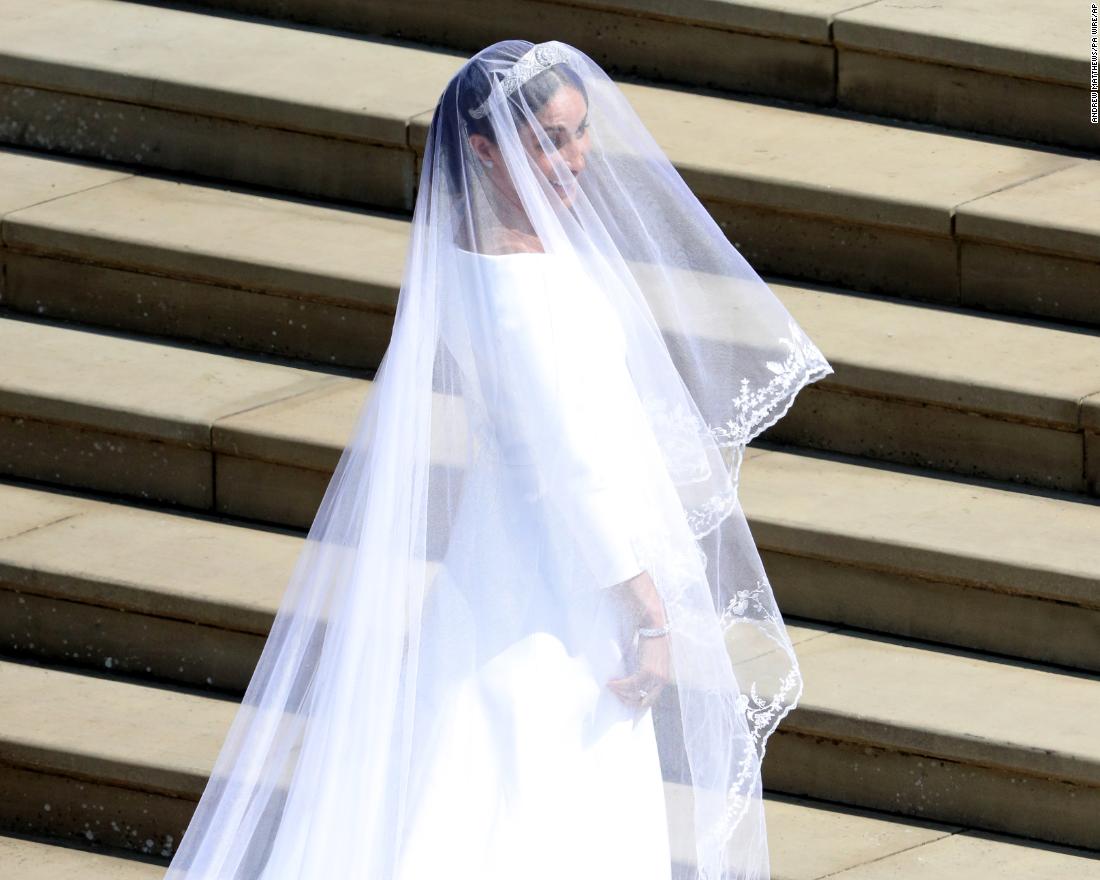 All 600 guests were invited to an afternoon reception, hosted by the Queen at Windsor Castle's St. George's Hall. They heard Elton John — who was a friend of the late Princess Diana and played at her funeral — perform three songs, while Harry's best man, Prince William, acted as compere.
Rather than a conventional sit-down meal, guests were served canapes featuring langoustines and asparagus and "bowl food" that can be eaten standing up. A famously nontraditional lemon-and-elderflower sponge cake chosen by Harry and Meghan was cut and served.
A novel evening soiree, too
In the evening, Harry drove Meghan from Windsor Castle to Frogmore House in a Jaguar E-Type Concept Zero — a vintage E-Type, originally built in 1968, converted to run on electric power. It bore the number plate E19 05 18, the date of the wedding.
In another break with tradition, Meghan is understood to have made a speech at the evening party.
Prince William is reported to have made what was described by
British newspaper the Daily Mail
as a "naughty" speech. The newspaper reported that midnight snacks of candyfloss and "dirty burgers" were on the menu, along with cocktails called "When Harry met Meghan."
The couple chose Whitney Houston's "I Wanna Dance With Somebody (Who Loves Me)" for their first dance,
the Telegraph reported.
A guest told the newspaper there was laughter and tears of joy when Prince Harry made a speech.
"He couldn't get very far, as every time he said 'my wife' everyone cheered, and he had to go back to the beginning," said Veronica German, director of the charity
Dolen Cymru Wales Lesotho Link
. "It was very funny."
A friend of Prince Harry told The Sunday Times that Prince Charles "gave the most lovely, moving speech welcoming Meghan to the family."
On Sunday the royal family thanked everyone who supported the wedding, from the more than 100,000 who came to Windsor to those who followed the day from around the world.
'I am proud to be a woman and a feminist'
After Meghan and Harry were married, a new page appeared on the royal website that listed the Duchess of Sussex's campaigning history.
It notes that her activism began as a child: "Aged 11 she successfully campaigned for a company to alter their television advert that had used sexist language to sell washing-up liquid," the biography says.
It highlights her work on women's empowerment through the UN Women and World Vision organizations, featuring the quote from a speech she delivered to a UN forum on International Women's Day in New York in 2015. "I am proud to be a woman and a feminist," it reads.
The biography also contains a section on the Duchess of Sussex's career and education, mentioning her role as Rachel Zane on more than 100 episodes of the TV series "Suits," and her foreign language skills in Spanish and French.
"Alongside her successful career as an actress, Her Royal Highness also wrote and edited a lifestyle website called The Tig which she used as a platform to discuss social issues such as gender equality in addition to articles on travel, food and fashion," the biography notes.
Unconventional ceremony
Only when she reached the chapel's Quire was Meghan accompanied for her final steps to the foot of the altar by Prince Charles.
The ceremony went on to feature a rousing, fiery address from Chicago bishop Michael Curry, the Kingdom Choir gospel singers and a solo spot from the first black winner of BBC Young Musician of the Year contest, 19-year-old cellist Sheku Kanneh-Mason.
"By having so many multicultural elements in the ceremony, finally we had a royal occasion that not only represented modern Britain but sent a real positive message to the world," Sandro Monetti, a British journalist now based in Los Angeles, told CNN.
"Small details can have a big impact. Finally the royals are in the 21st century and look young, vibrant and cool again."
Chopra, the actress, who is a friend of Meghan, paid tribute to the couple's trailblazing style in an Instagram post, saying: "You my friend … were the epitome of grace, love and beauty. Every choice made at this wedding by you both will go down in history, not just because it was your wedding but because this incredible wedding stood for change and hope."
Every once in a while there is a moment when time stands still.. that happened today.. You my friend.. were the epitome of grace, love and beauty. Every choice made at this wedding by you both will go down in history, not just because it was your wedding but because this incredible wedding stood for change and hope. Both things that the world needs desperately. Thank you for being the perfect picture of all things good.. seeing your union and love blessed in front of my eyes Made me so happy.. and tear up! 😑 I wish you both love happiness and togetherness always.. 💕
Straight back to work
Harry and Meghan have opted not to
take a honeymoon
right away. For their first royal engagement as a married couple they will attend Prince Charles 70th birthday party at Buckingham Palace on Tuesday.
This isn't without precedent. In 2011, Prince William and Catherine, Duchess of Cambridge, waited a couple of weeks before heading off on their honeymoon in the Seychelles.
From Australia to India, their trailblazing wedding dominated front pages of newspapers around the world and was a huge social media moment with #RoyalWedding hashtag tweeted 3.4 million times Saturday.
Curry, the first African-American head of the Episcopal Church in the United States, who gave the powerful sermon, summed up the event's appeal.
"You could visually see a relationship — we saw that. And it was contagious in the room, you could feel it in the church and people were happy. They were happy and joyful and thankful, and you know what, we need some joy in this world," he said after the ceremony.
Read more: https://www.cnn.com/2018/05/20/europe/royal-wedding-harry-meghan-markle-day-after-intl/index.html
Comments
comments