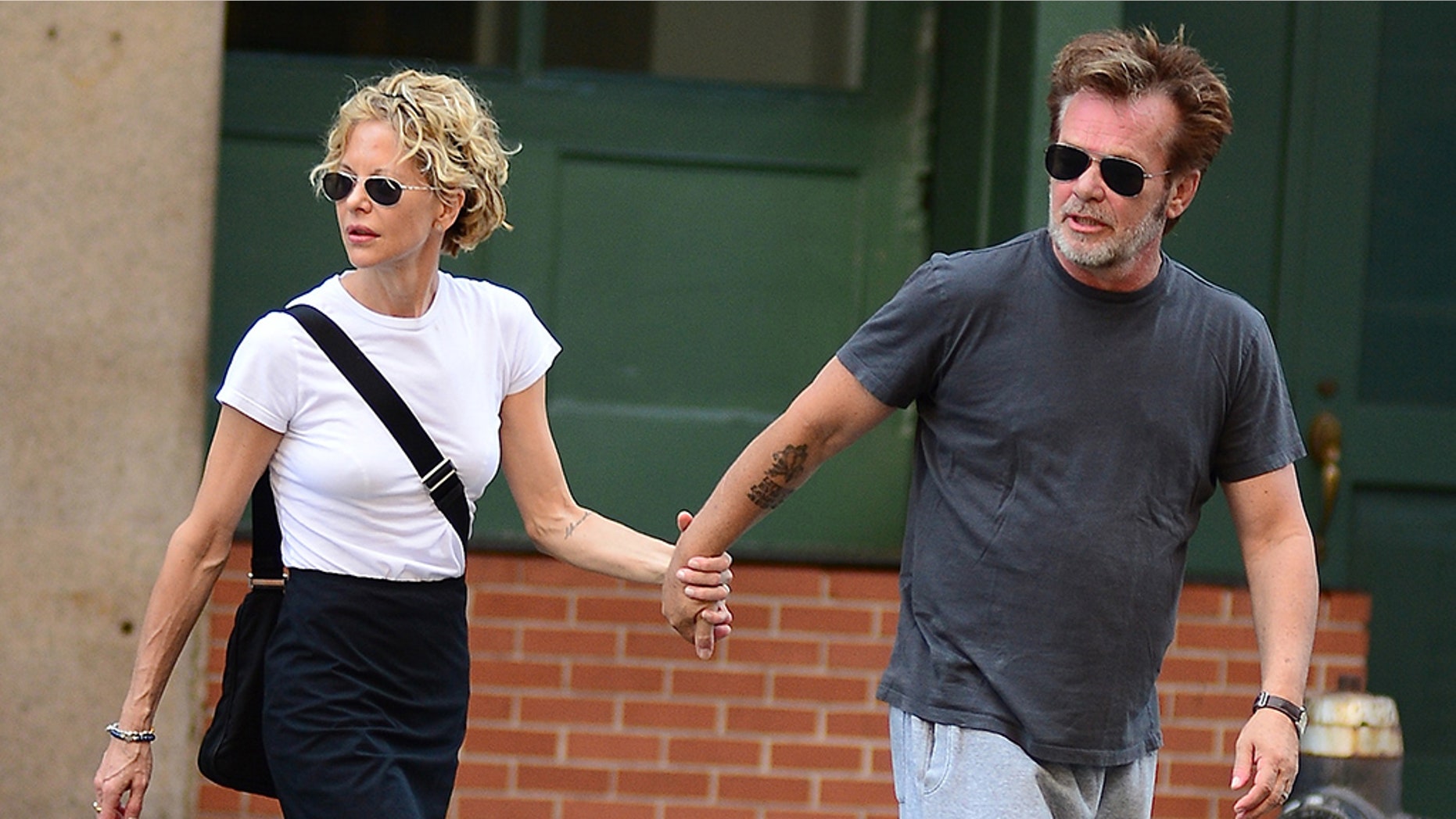 Meg Ryan and John Mellencamp, pictured here in 2013, are engaged.
(Alo Ceballos/FilmMagic via Getty)
Congratulations are in order for Meg Ryan and John Mellencamp!
The actress and the musician are engaged after rekindling their on-again, off-again romance in 2017.
Rumors swirled that the couple was making it official after Ryan was spotted out on Halloween wearing a sparkling ring on a certain finger.
Meg Ryan and John Mellencamp Are Back Together After Breaking Up Over 2 Years Ago
Ryan then announced Thursday on her Instagram that the two were together with a funny drawing of the pair and a simple caption that read, "Engaged!"
EXCLUSIVE: Christie Brinkley Talks Possible Reconciliation With Ex John Mellencamp: 'You Never Know'
The couple began dating in 2010 but called it quits five years later. In March of last year, Mellencamp went on Howard Stern's SiriusXM radio show and implied that there was no way that he would ever have a shot at getting back with the 55-year-old actress.
"Oh, women hate me. I loved Meg Ryan," he said. "She hates me to death."
Meg Ryan Talks Quitting Hollywood: 'I Never Wanted to Be an Actress'
Why the animosity? The 65-year-old musician elaborated, "I think it's because I'm a child. I throw fits, I gripe, I complain. I'm moody. Every bad thing that a fella can be, that's me."
In July, a source told ET that the two were together again. Mellencamp had previously dated model Christie Brinkley, and Ryan was married to Dennis Quaid for nine years
Read more: https://www.foxnews.com/entertainment/meg-ryan-and-john-mellencamp-are-engaged
Comments
comments