After her husbands suicide, Kate Harding was overwhelmed by guilt and shame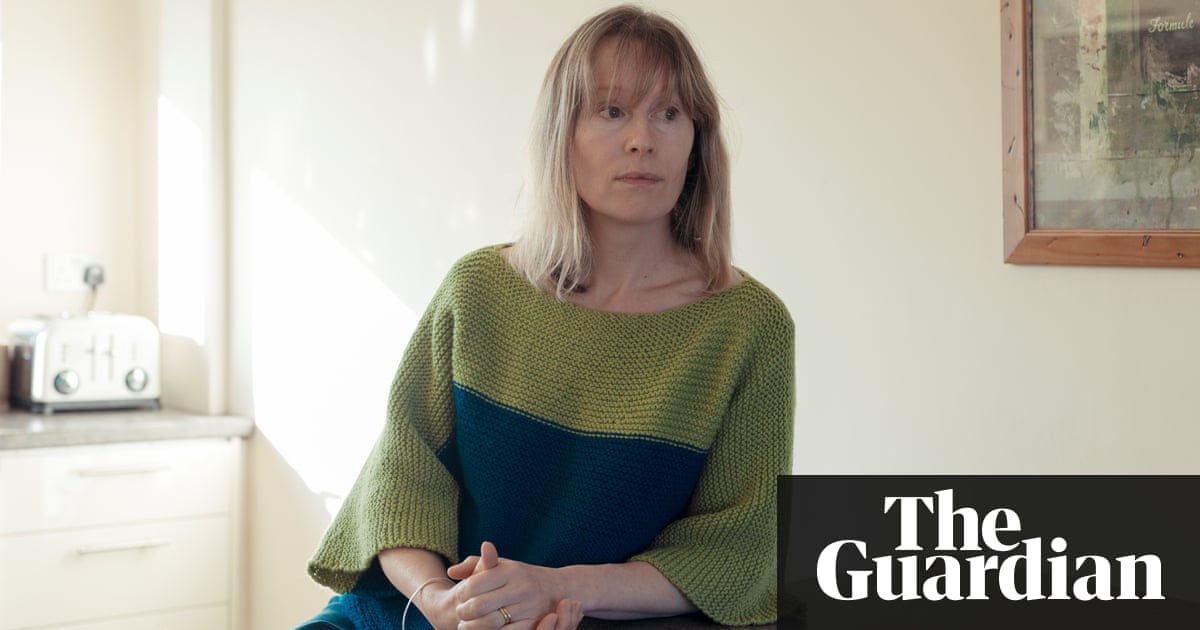 I have been a widow for 11 weeks. It seems surreal to be writing that sentence and yet it is true. I was there; I know. Richard killed himself at home while I was walking the dog with my daughter, while my son was lying metres away in his bedroom. As a consultant anaesthetist and intensivist (a specialist in the care of critically ill patients), Richard knew exactly what to do. He was 47.
I can report that a state of calm really does descend in such extreme circumstances, even in someone who fears emergencies as much as I do. As a hospice doctor, I am far more comfortable with death in its more expected, gentle forms. Nevertheless, it seemed perfectly normal to be attempting to resuscitate my husband at one point with my foot as I talked to the emergency operator. To be applying shock paddles once the community defibrillator had arrived. To be discussing adrenaline with the paramedics. To be putting a duvet over him and a pillow under his head and to be kissing him goodbye. To be helping the children to do the same, before he was taken away by the ambulance. To be giving my statement to the police. To be shutting the door on them, late at night, and for a moment teetering between my former life and the one to come, a darker version of the stroke of midnight separating the old year from the new.
Richard had been living with depression and was three days away from his first appointment with a psychiatrist for a medication review. His illness was triggered last year by a complaint about him to the General Medical Council (the first he had received), just as we packed the last of our possessions into a shipping container bound for New Zealand and signed away our house. Although the complaint was thrown out in due course, as we expected it to be, it took five months. The strain this put him under was immense.
He was unable to work abroad until the GMC could issue him a certificate of good standing, so we had to claw back the jobs from which we had resigned and tell our children they were returning to the schools they thought they had left. Finally, the all-clear was given and the paperwork completed. We boarded our flight to Auckland, vowing never to work in the NHS again.
But once we had made the move to Northland, the stress of the previous few months caught up with Richard and he entered a period of depression. He had had an episode in his early 20s, which had lasted for months, but there had been no recurrence.
He did well on antidepressants and made a positive impression on his new colleagues. He threw himself into his new coastal life and regained his energy and verve. In rapid succession, he acquired a boat, fishing rods, a fishing kayak, three types of roof rack and an unspeakably tight-fitting open-water swimming wetsuit, accessorised with a dapper hood. He was, for a time, a happy man.
Then, in July last year, his depression recurred. This time, the medication didnt work; in fact, it may have made things worse. Insomnia was a central feature, worsened by the frequency of his night-time call-outs, although he enjoyed his job and continued to perform well at work.
Privately, however, he worried a lot more about his clinical decisions. I dont think I will ever be the same person again, was a recurring phrase of his, in relation to the GMC complaint. Week after week, we waited for the drugs to start working. He consulted a psychologist. We waited some more. The psychologist suggested a psychiatrist. Another wait ensued. Richard lost patience with the process and took matters into his own hands. This is what anaesthetists do. Somehow, I had overlooked this, as well as his impulsiveness and his impatience character traits that had further heightened his risk of succumbing to his illness.
Read more: https://www.theguardian.com/lifeandstyle/2018/feb/24/went-walk-returned-husband-suicide-depression
Comments
comments