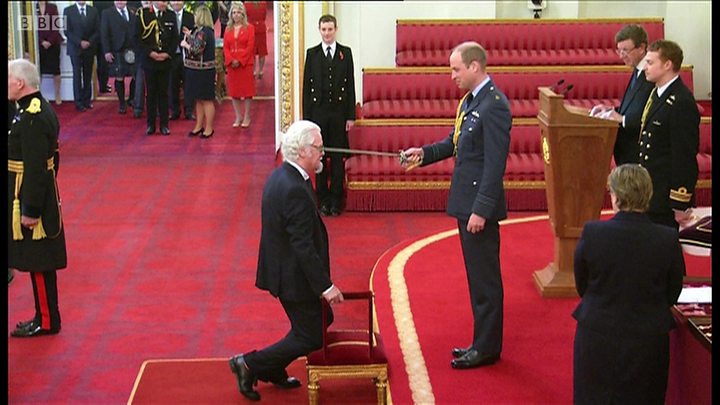 Comedian and actor Billy Connolly has been knighted just a few weeks ahead of his 75th birthday.
Connolly has been honoured for services to entertainment and charity.
The Duke of Cambridge bestowed the knighthood on the Glasgow-born star at a ceremony at Buckingham Palace.
After receiving the award, the comedian said he was "stunned" by the tribute. He said: "I'm kind of numb. It means a great deal to the people around me, and the fans."
He added: "I was at the football last week and I was amazed at the reception I got from the other supporters. It seems to mean a great deal to them, which is lovely."
Asked what he chatted to Prince William about, the comedian said: "Just, am I still funny? It was lovely – it was kind of personal."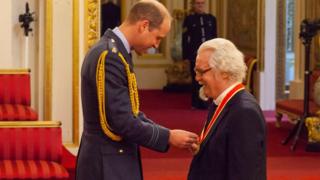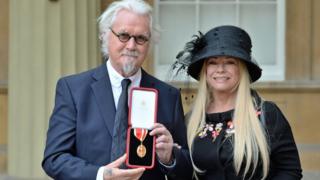 As well as comedy, Connolly has also had a successful acting career, starring in the films Brave, A Series of Unfortunate Events, Mrs Brown and The Hobbit: The Battle Of The Five Armies.
In 2013 he announced he was being treated for the initial symptoms of Parkinson's disease, admitting he had started to forget his lines during performances.
He was in London on Monday for a Downing Street reception, hosted by Theresa May, marking 200 years since Dr James Parkinson's Essay on the Shaking Palsy.
He was joined by actress turned clinical psychologist and author Pamela Stephenson, his wife since 1989.
Read more: http://www.bbc.co.uk/news/uk-scotland-glasgow-west-41814961
Comments
comments