Just months after admitting sexual misconduct, the US comic is trying to make a comeback. Its too soon for him and others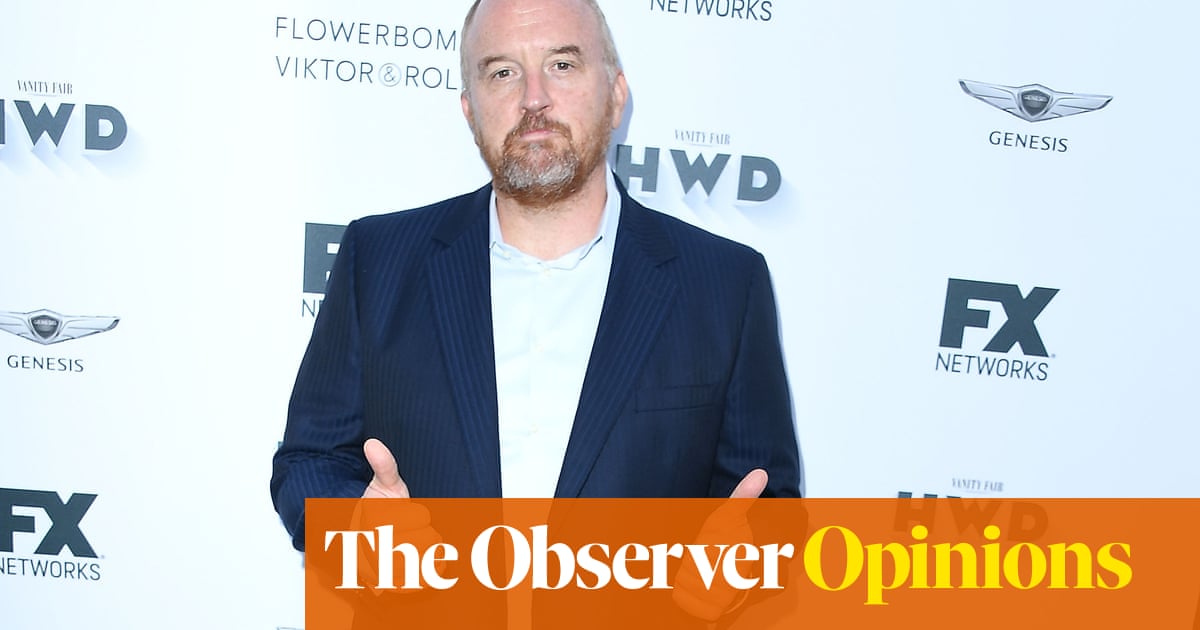 Heart disease remains the worlds most dominant threat to the male existence, but it is men that are the number one threat to women. So said comedian Louis CK in 2013. How do women even consider going out with men, he asked, when globally and historically [men] are the number one cause of injury and mayhem to women? How indeed.
Last year Louis CK went from routinely being referred to as one of the worlds greatest living standups to being outed as a sexual aggressor; a predator who was both frightening and pathetic in the way he used his power to repeatedly masturbate in front of female comics without their consent, and then in effect killed their careers for talking about it. Last week, nine months since he was forced to admit that rumours circulating for years about his behaviour were true and promised he would step back and take a long time to listen, he made a comeback at New Yorks ComedyCellar.
His 15-minute set an unannounced drop-in according to the clubs proprietor was reportedly given a standing ovation. It didnt include any of his trademark self-flagellation, no acknowledgement of the mess he has made or the crushing disappointment he has become to the many fans still reeling from processing the transformation of Louis CK, champion of women onstage, to Louis CK, grotesque harasser of women in reality.
He did, however, include a joke about rape whistles. And just like that, without any public contrition, without ever saying sorry even in his sole statement on the matter back in November, Louis CK audaciously joins a line of disgraced, powerful men including news anchors Charlie Rose and Matt Lauer, comedian Aziz Ansari and actor Jeffrey Tambor reported to be readying a showbiz rehabilitation without making any apparent effort to have a personal one.
Next month marks a year since the #MeToo movement went fully mainstream. More than a decade since Tarana Burke created it on the activist fringe, a wellspring of trauma and anger has been unleashed. Women, as we know, are still learning to articulate the abuse they have suffered. And those same women, as proved by Louis CKs victims alone, are still dealing with the consequences of further aggression and harassment once they do.
As a culture, we are still reckoning with an unprecedented but seismic societal shift that means the conversation is no longer just about criminal acts of rape and assault; the spectrum of unacceptable behaviour being discussed includes the aggressively bad dates, the unchecked misogyny, the casual sexist bullying, the scale of male entitlement that allowed so much of this to slide for so long.
That this debate is largely being shaped by the entertainment industry seems an additionally bad joke: we are relying on the likes of, say, Matt Damon to get it. Worse, the discourse is influenced by their publicists, briefing their clients to parrot platitudes on the subject of #MeToo in every interview, or to avoid italtogether.
Read more: https://www.theguardian.com/world/2018/sep/02/too-soon-rehabilitate-louis-ck-mockery-metoo
Comments
comments